Fri, Mar 26, 2021 at 3:00PM
---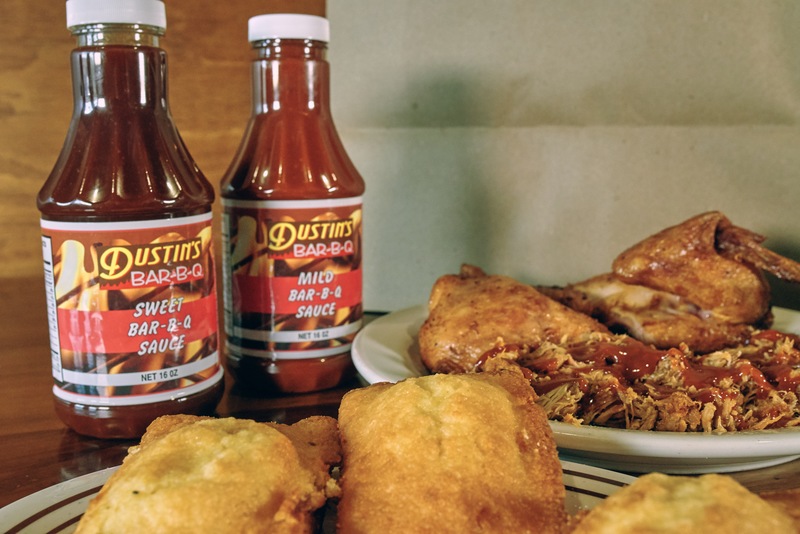 It's National Sauce Month and there's no better way to celebrate than with the best bbq in Orlando! With our four signature sauces, every meal from your favorite restaurants near Orlando is instantly more flavorful and mouth-watering. Read on for what each Dustin's BBQ sauce brings to the table.
Keepin' It Sweet
Our sweet sauce is perfect for those who prefer a lighter approach to the best barbecue in Orlando. Pair it with our fried chicken strips and satisfy that sweet tooth!
It's Getting Hot In Here
Turn things up a notch with our take-home hot sauces! The barbecue sauce packs a punch – in a good way. If you want to taste the heat, pair it with our jumbo smoked beef brisket sandwich and keep those tastebuds happy!
To Put It Mildly
Don't let the name fool you – there's nothing bland about our mild bbq sauce. Stuffed to the brim with flavor, pair our mild sauce with our baby back ribs and sit back to relax with the best barbecue food in town!
Nothing Like Our Pulled Pork
It's true – nobody can compete with the pulled pork Dustin's BBQ brings to the party. And as if the meat itself wasn't enough, our pulled pork sauce elevates your barbecue journey every time. Though it's not exclusively for our delicious pulled pork, they do make quite the combo!
Whether you like your bbq in Orlando to spice things up or you prefer a sweeter option, our take-home sauces are sure to please the whole crew. And whether you enjoy them in our restaurants or pick them up one night for dinner, nothing beats all four of Dustin's flavorful barbecue sauces. Don't let National Sauce Month pass by without stocking up your fridge with these top picks. Call us, check us out online, or visit us to order yours today!