Fri, Nov 06, 2020 at 9:00AM
---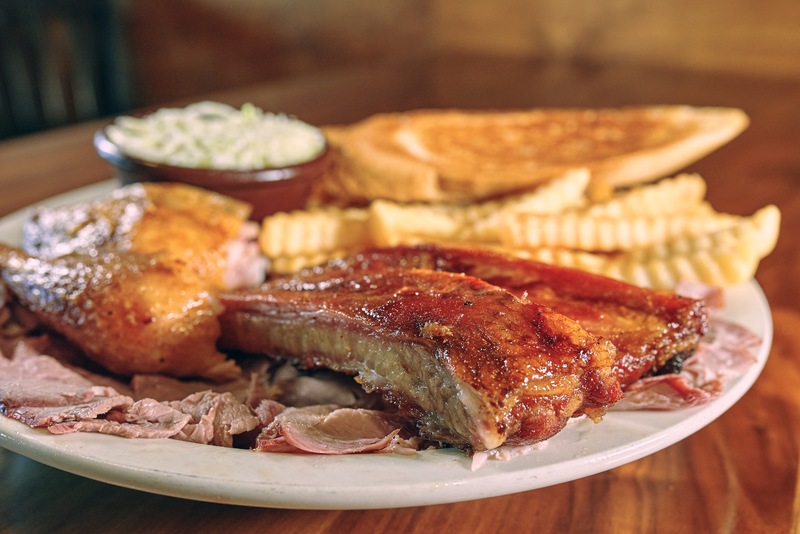 We all love good leftovers - but how do you take your second helpings to the next level? We're here to help. Just read on for a few of our freshest ideas.
Chow down on Chicken Strips (again, and again, and again...)
Fresh or in leftover form, Dustin's Crispy Fried Chicken Strips are incredibly versatile. Chop and enjoy with tomorrow's salad, or add some Buffalo sauce and enjoy on a wrap for on-the-go, protein-packed goodness.
Turn Dustin's Ribs into a delicious breakfast hash
If you love a hearty breakfast, you'll love a Dustin's Ribs Breakfast Hash. Simply fry up your leftover rib meat with potatoes, peppers, cheese and eggs for a satisfying meal worthy of your "spare" Ribs!
Shrimp & Grits goodness
Whether Fried or Cajun Garlic style, Dustin's Shrimp is a true crowd-pleaser! When you have a few leftover, they work perfectly atop your morning grits for a flavorful Southern staple.
Pulled Pork-turned-tostadas
When you order up Dustin's Pulled Pork by the pound, you can ensure that there's plenty of tender, saucy goodness to go around! Too full for more? Set aside your Pulled Pork and use it for tomorrow's lunch, Pulled Pork tostadas. Simply place your pork onto crispy tostadas (you can make your own by frying small corn tortillas at home), and add sour cream, cheese, tomatoes and any other toppings you desire.
Mmm-worthy Mac & Cheese
Nothing beats fresh, creamy Mac & Cheese to pair with your Dustin's dinner - but even on the second day, you can enjoy this cheesy side to the fullest! Scoop some onto a grilled cheese sandwich for an extra burst of flavor and fun, gooey texture, or follow a simple recipe for baking Mac & Cheese balls (basically, bind together your mac with eggs, flour and bread crumbs, cool, then cook for a crispy treat).
From the first bite to the last, Dustin's Bar-B-Q is delicious comfort food at its best! Order up your favorite meal for the family today... and savor it tomorrow, too.